Franchise and Distribution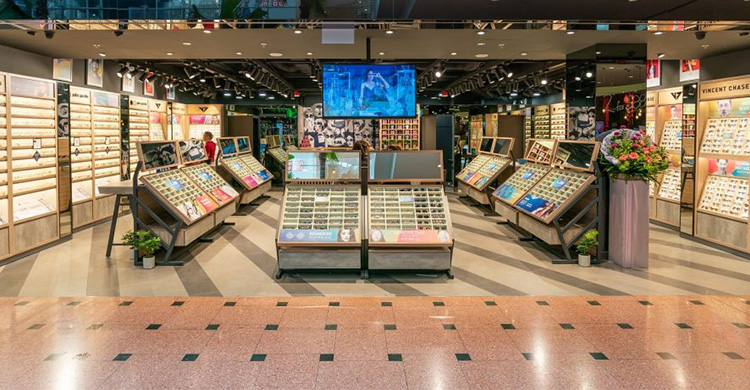 The Broad Contract
Planning overall structure of the agreement (lengthy, short, divided into sections/ parts) and drafting clauses of the Franchise agreement.
Reviewing terms of appointing Master Franchisee and drafting Master Franchise Agreement based on territory and segment of business
Documentation and Supplementary Agreement involved in relocation of stores by Franchisee within contractual territories.
Managing deposit agreements
Retail Outlet Franchising for signature stores based on stakeholder or shareholder model
Reviewing operation manual circulated by Franchisor based on the segment of product and assisting management in framing parameters of compliance.
Reserving Premium Real Estate and Premises and Managing additional warehouse and cold storage
Standardizing leasing and licensing requirements to be adopted by Franchisee across different territories in India.
Negotiating waiver of Lock in Clauses during pandemic and rephrasing lock in obligations in Franchised store
Intellectual Property, Brand Protection and protection of business format
Review or standardize trademark and brand license agreement for specific territories. Consolidate intellectual property and devise IP strategy for Franchisor to expand in a certain territory or market.
Participate in recovery action to recover contractual IP royalty and License Fee. Assist in framing policies and manner of waiving IP royalty for Franchisees.
Advising on data protection issues arising within a franchise network and protecting valuable proprietary and confidential information.
Assisting clients in establishing a franchise network and developing an appropriate group structure
Representing franchisees in franchise re-sales
Resolving disputes between franchisors and franchisees
Managing trade mark portfolios along with specialised IP firm
Internal Management
Drafting employment contracts and advising on employment matters, including when franchises are brought back "in-house" by franchisors.
Framing consistent workplace harassment and motivation policies to ensure Franchisor culture is reflected across its stores.
Assisting clients in developing franchise networks in other countries and studying franchise laws of future markets from academic perspective.
We also work alongside other third parties such as company secretaries, IP Valuers, accountants, trademark prosecutors, real estate lawyers to ensure that our clients obtain a complete franchising service.
One particular area of concern we help relates to the legal limits on sharing data. The ability to market to a former franchisee's customers once the franchise has come to an end, or the ability to promote effectively across the franchise network are crucial to a franchisor's success. We give specialist advice post termination - non compete obligations and reasonable restriction on pursuing franchise within exactly same business segment.
Another area often in issue is social media, laws regulating social influencers while enhancing the brand of Franchisor Framing, a consistent media and publicity policy to ensure consistent projection of brand in social media used by franchisees to ensure consistent branding. We can draft provisions dealing with social media in franchise agreements and can also give ad hoc advice as issues arise. We can also offer structured training on social media legal dos and don'ts and how to protect brands in the event of a defamatory, vilification campaign and social media catastrophe.
For companies / entities intending to grow their footprints in domestic and foreign market, we advise companies in drawing up franchise arrangements with domestic partners or with international partners.
We have closely advised clients pertaining to Franchise in India and United Arab Emirates. The research team of Common Law Chambers have created significant comparisons between laws prevailing in European Union, India and other South Asian countries pertaining to distributorship and franchising. CLC has aided client in partner selection, carrying out due diligence and evaluate such partners for exclusively assigning territories. CLC has structured master franchise agreements and aligned the same with regional and local distribution agreements.
Experience in assisting established and emerging companies/entities in a wide range of industries namely:
Education and knowledge development
Retail and Fitness
Fashion and Apparel
Food and beverage Quick Service Restaurant
Manufacturing
Ecofriendly and ayurvedic products
Hospitality
We brainstorm several distributorship models (Licensing and Multi-Channel Opportunities) which may streamline into a Franchising model. Due to increasing inroads of online outreach in rural markets, entities evaluate multi retail channels along with several electronic and media integration for sales. The expansion of mediums in which Franchisee operates have increased the scope of 'free riding' by Franchisees on termination or expiry of the contract.
Maintaining focus on making Franchise model operational in a Geography or Sectoral Territory involves continuous cross insight evaluation from other practice areas.
Common Law Chambers blends along with mainstream structuring of Franchising arrangement with a closer analysis of other core law as key to operating seamlessly a franchise model.
Real Estate and Leasehold rights:
A detailed insight on laws pertaining to commercial lease, investing into commercial lease and restrictions in medium term and long-term lease arrangements.
Brand Protection and Trademark:
Worldwide and territory specific Brand Protection, regime surrounding goodwill and trademark protection. Reviewing celebrity endorsement arrangement and agreements with advertisement agencies.
Advertisement Protocols :
Around marketing and promotional activities both on online and offline medium.